Steventon Gallery Open Day: Sunday 24th September
Join us for our next exciting Open Day at the new Gallery in Steventon!
24 September 2023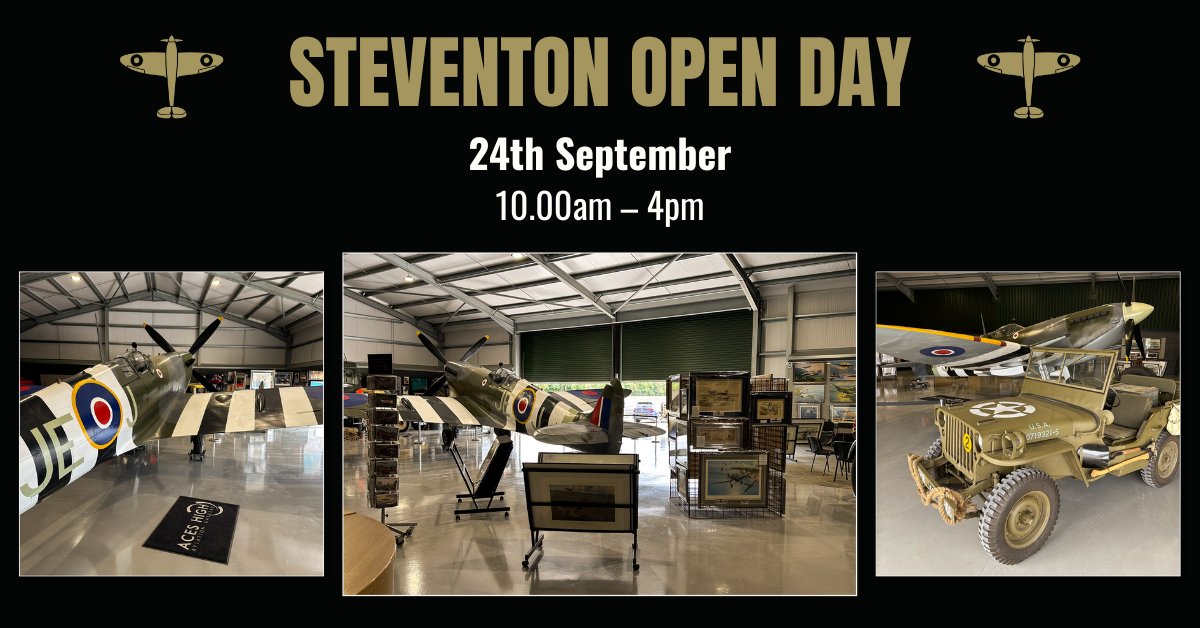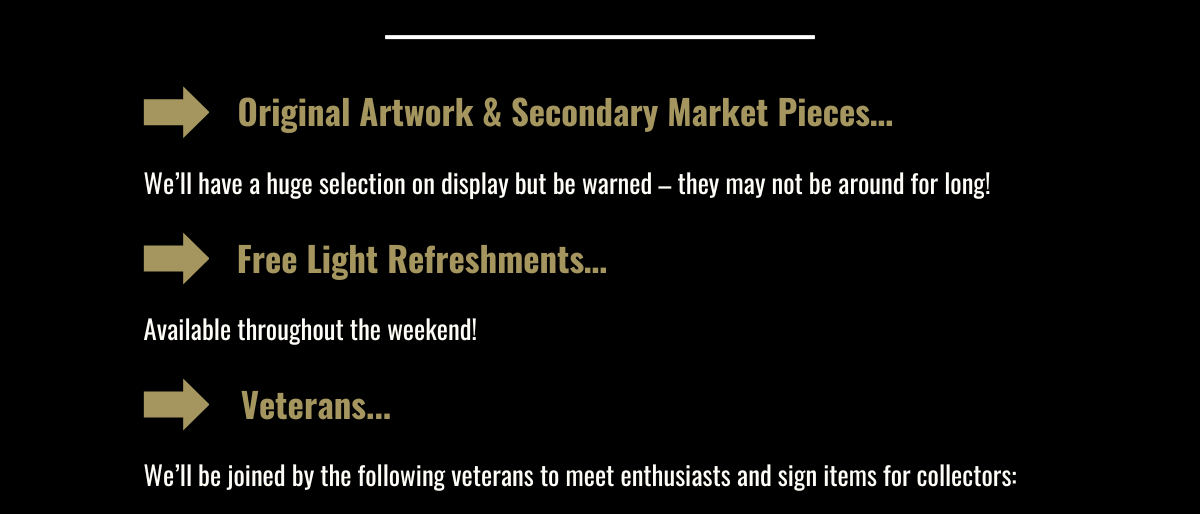 SAS – the Special Air Service:
Staff Sergeant RUSTY FIRMIN - after spending time with the Junior Leader's Regiment RA, 49 Field Regiment RA and three years with 29 Commando Regiment RA, Rusty went on to spend 15 years with the SAS to become one of the longest serving members. On 5 May 1980 he lead the six man Blue Team back door assault group into the library of the Iranian Embassy in London to rescue the 19 hostages.
American Vietnam Veteran:
RAY HILL - Assistant Team Lead of Team 4, 173rd Airborne Brigade, Long Range Reconnaissance Patrol (LRRP). Ray served 14 months during the Vietnam War and was involved in some significant actions including running recon during Operation JUNCTION CITY – the 173rd Airborne's combat jump at Tay Ninh Province, South Vietnam, February 1967.
WW2 RAF Bomber Command Veterans:
Flight Lieutenant GEORGE DUNN DFC MiD - after training as a Pilot, George flew Halifaxes with 76 Sqn on bombing raids over Germany. His missions included the V1 and V2 rocket factory and testing site at Peenemunde and after completing 30 operations he converted to fly Mosquitos. Volunteering for the Pathfinder Force he joined 608 Sqn and flew a further 14 missions, all of them to Berlin.
Warrant Officer ROY BRIGGS - as a Wireless Operator on Lancasters with 576 Sqn based at RAF Fiskerton, Roy completed 10 wartime missions including raids to Plauen and Bremen before taking part in Operation Manna. As the war in Europe ended he transferred to 156 Pathfinder Sqn.
WW2 Mosquito Aircrew:
Flight Lieutenant WALTER FORSTER - based in Germany after the war in 1946 he flew Spitfires and then Mosquitos with 98 Squadron. Moving back to the UK he flew Meteors with 65 Squadron from Duxford before moving again to Germany with 234 Squadron flying Hunters. Posted to RAF Leuchars in Scotland with 43 Squadron he again flew Hunters before moving back to Germany on an exchange with the new German Airforce instructing young pilots on the Fouga Magiser jet trainer.
Flight Lieutenant DES CURTIS DFC – serving as a Navigator he joined 235 Sqn on Beaufighters over the North Sea and Norwegian coast. In April 1943 he converted to Mosquitos and helped form 618 Sqn for special operations against the German Battleship Tirpitz. He then flew from bases in Cornwall attacking U-Boats in their pens along the French Atlantic Coast and in September 1944 joined 248 Sqn as part of the Banff Strike Wing flying Mosquitos out of Scotland.
WW2 Normandy Veterans:
Trooper BILL GLADDEN Ld'H - originally serving with 154 Royal Armoured Corps, he then joined the 79th Armoured Division Development Unit which helped in the improvement of Hobart's 'Funnies', Bangalore torpedoes and flail tanks to name but a few. Moving to the 6th Airborne Armoured Recce Regiment on Tetrarch light tanks, they flew out on D-Day in Hamilcar gliders with their landing zone at Ranville, east of the River Orne. Here he was wounded in fighting with Germans and returned home on 21 June.
Leading Aircraftman BERT WESTGATE - having joined the RAF in 1943, Bert initially trained as a Lancaster rear gunner, then prior to D-Day was posted to Compton Bassett, a Radar and Radio training facility, to undertake tactical wireless operator training. He was then re-posted to Portland, Weymouth, in early June 1944 and crossed the channel to Omaha beach on D-Day +6 with American forces where he undertook radio van operator duties following the 21st Army Group through Normandy, France and into Belgium.
Able Seaman GEORGE CHANDLER MiD Ld'H - having joined the Royal Navy in 1943 aged 18, George served as a Gun Layer on MTB 710, 59th flotilla on coastal defence duties, with regular channel night-time enemy engagements. In the run up to D-Day they trained with US Rangers on the south coast, honing troop seaborne manoeuvres and on D-Day itself served as a defence escort to invasion forces in the American sector close to Omaha beach. George later served in the Mediterranean theatre, Adriatic Sea, in close operational support with the LRDG and SBS special duties sections.
Corporal NORMAN GRIFFITHS Ld'H - Norman landed on Juno Beach D-Day +4, originally planned for +2. He was an armourer with the Norwegian Fighter Squadrons 331 and 332 operating Mk.IX Spitfires. The squadron operated under difficult conditions from the front line, using constantly changing makeshift airfields, until the Normandy breakout, then through Europe to Germany by the end of the war.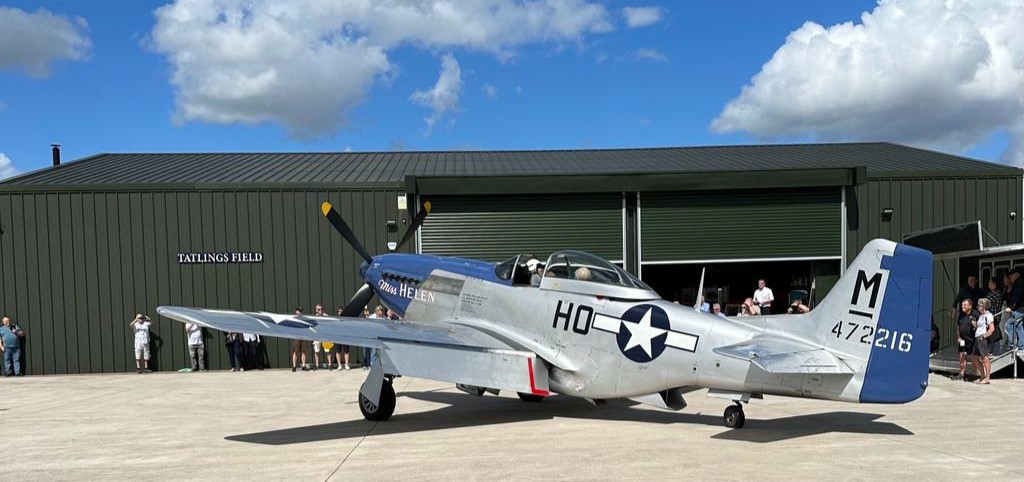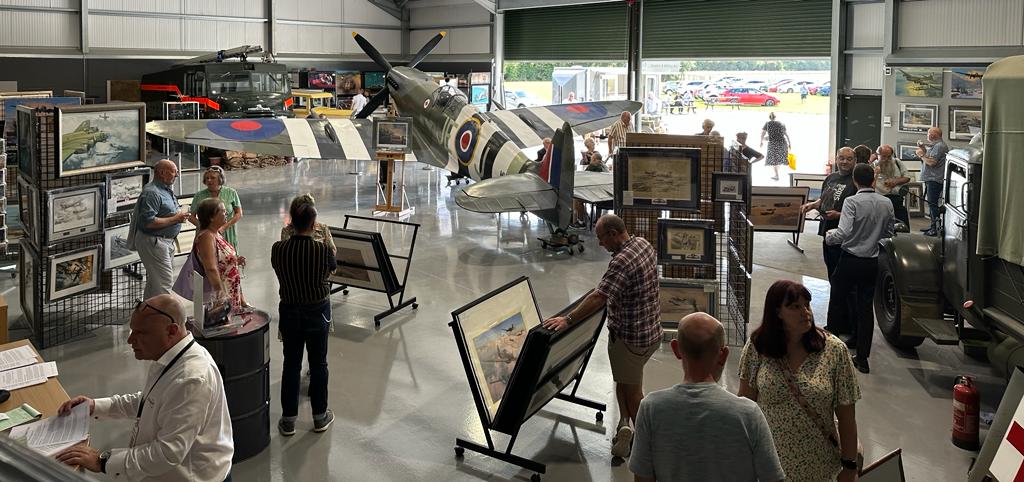 ** FREE SIGNING **
Our guests would be delighted to sign autographs on any items for collectors free of charge!