BLUE HORIZON - New from Keith Burns
Featuring P-51 Mustang 'Miss Helen' of the 352nd Fighter Group
25 May 2023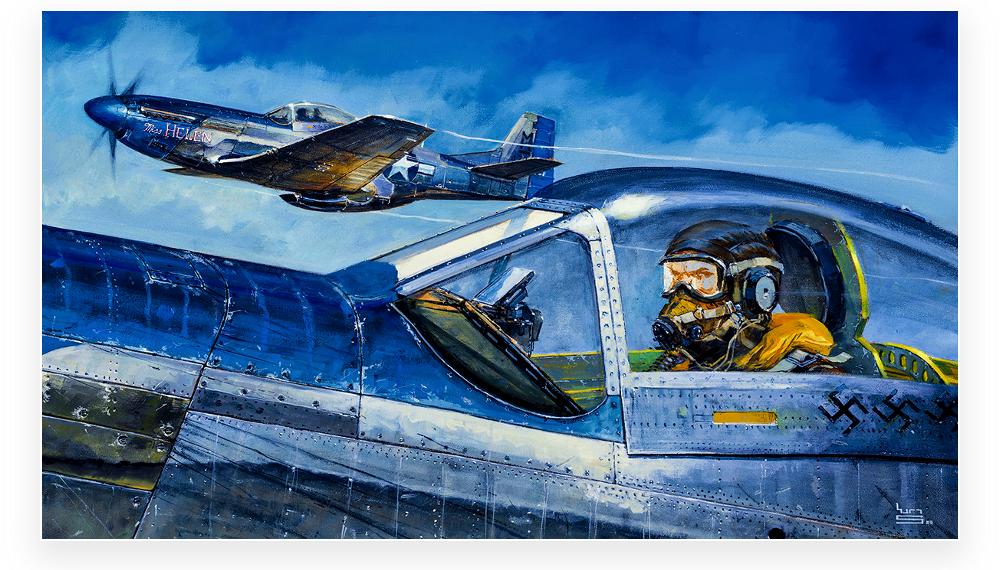 Returning from a successful bomber escort mission deep into Germany, P-51D Mustang pilots of the 352nd Fighter Group keep a watchful eye out for prowling Luftwaffe fighters as they return to base, Spring 1945.
Restricted to just 100 copies worldwide, Keith's vibrant piece serves as a lasting tribute to all those who flew the magnificent P-51 Mustang in combat during the Second World War.
Prices start at £95 / $115 with THREE veteran signatures - CLICK HERE to find out more!