Stunning Spitfires!
Check out these stunning Spitfire pieces commemorating the Battle of Britain during the summer of 1940...
29 August 2023
Each has been framed to full conservation standards and is now IN STOCK at the Steventon Gallery or our online store and ready for a new home...
CLOSE CALL
by Keith Burns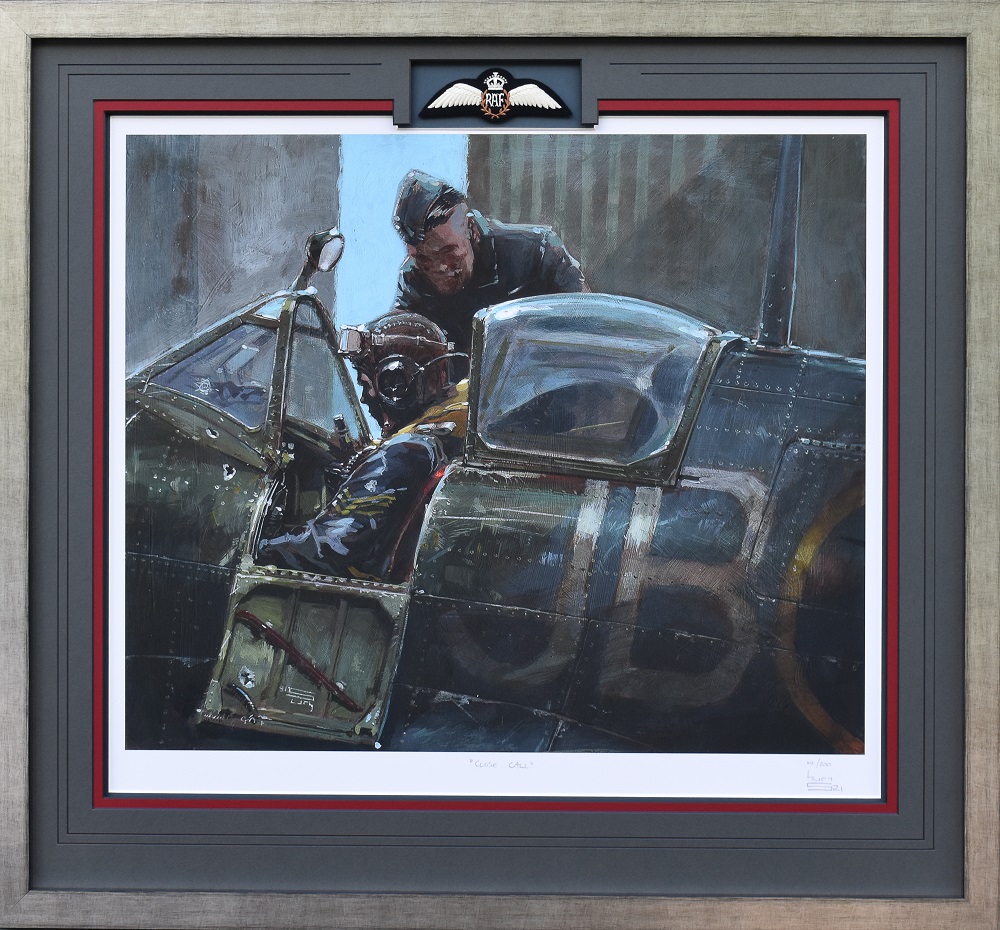 Just recently added to our online store - CLICK HERE for more info.
------------
BACK FROM THE FIGHT
by Anthony Saunders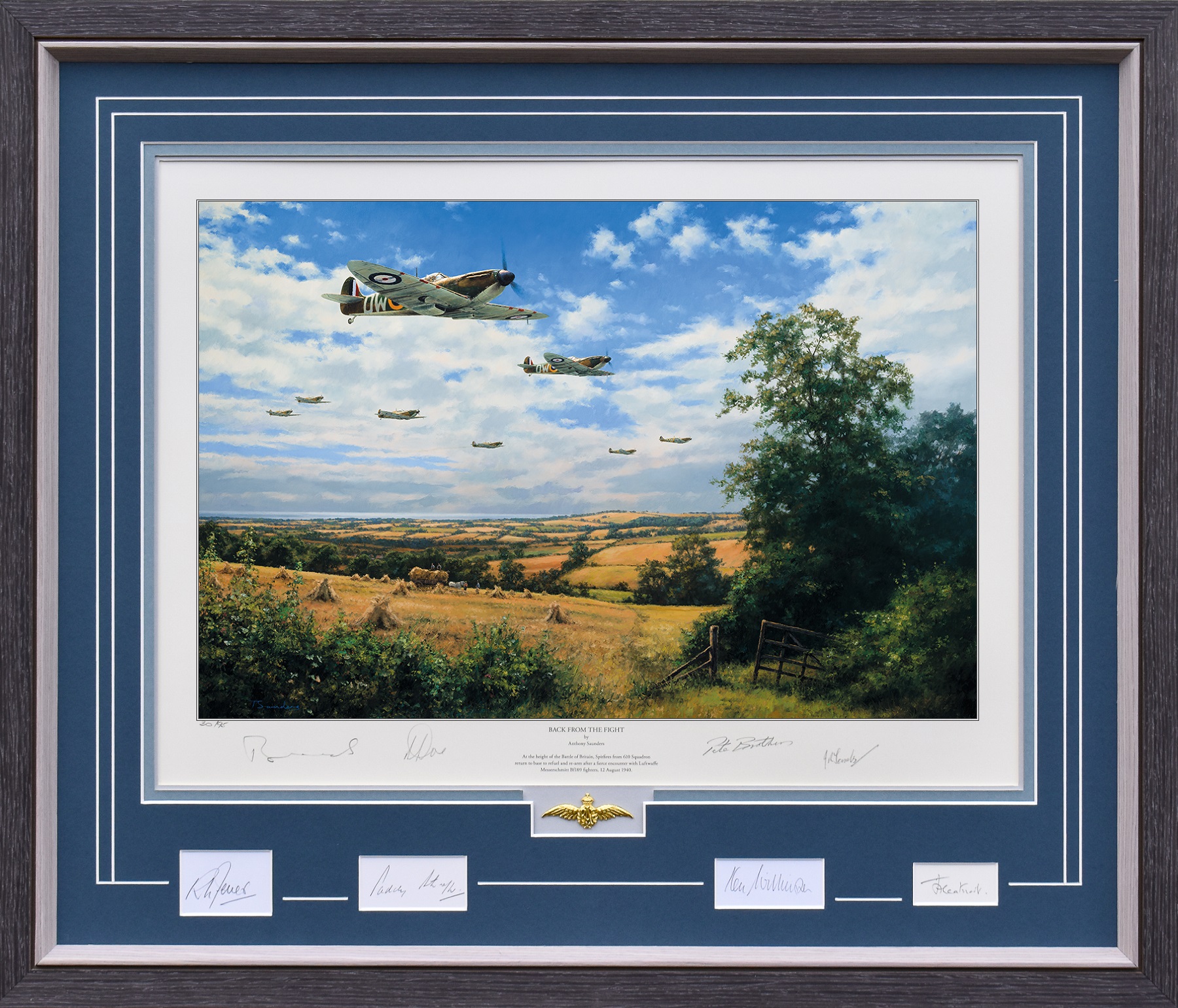 With a total of SEVEN autographs of Battle of Britain fighter pilots - find out more HERE.
------------
SPITFIRE SCRAMBLE
by Richard Taylor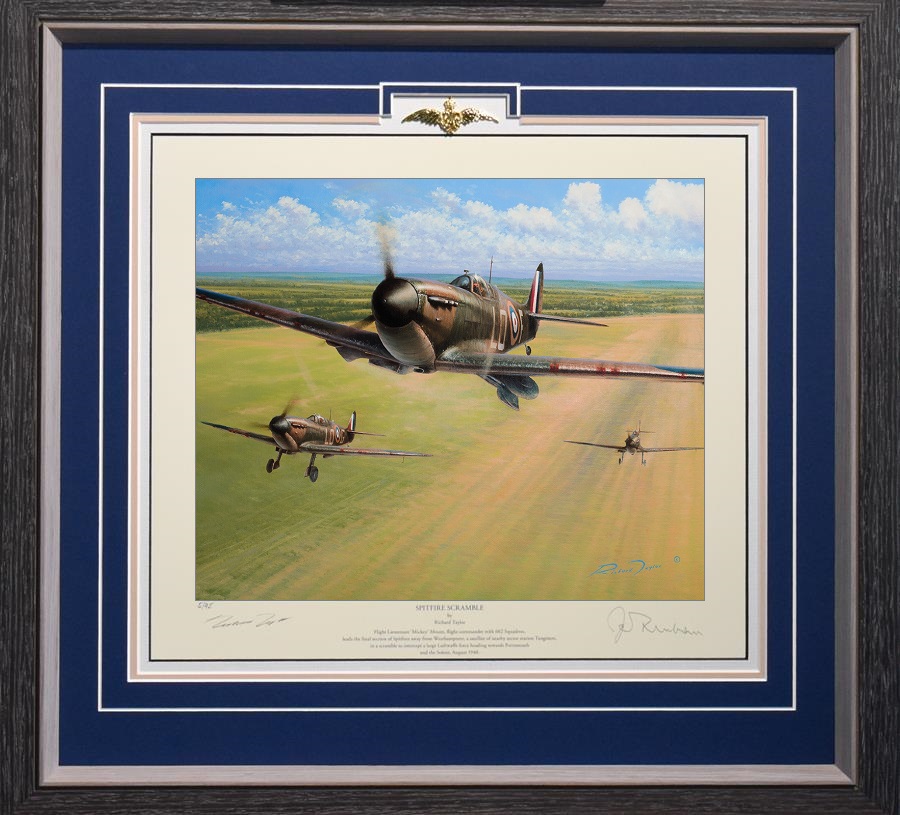 Signed by a pilot who flew more operational sorties during the battle than anyone else - CLICK HERE to see more.
------------
CHANNEL STORM
by Anthony Saunders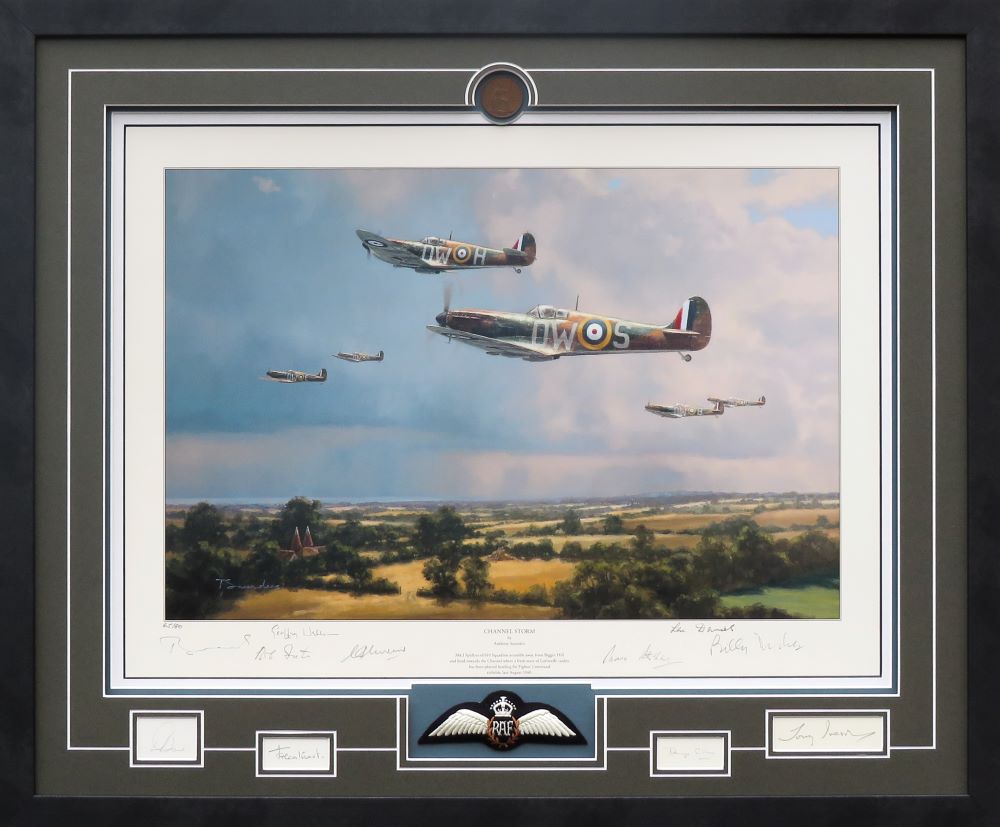 A stunning TEN signature collector's piece - more info HERE.
------------
TESTING TIMES
by Keith Burns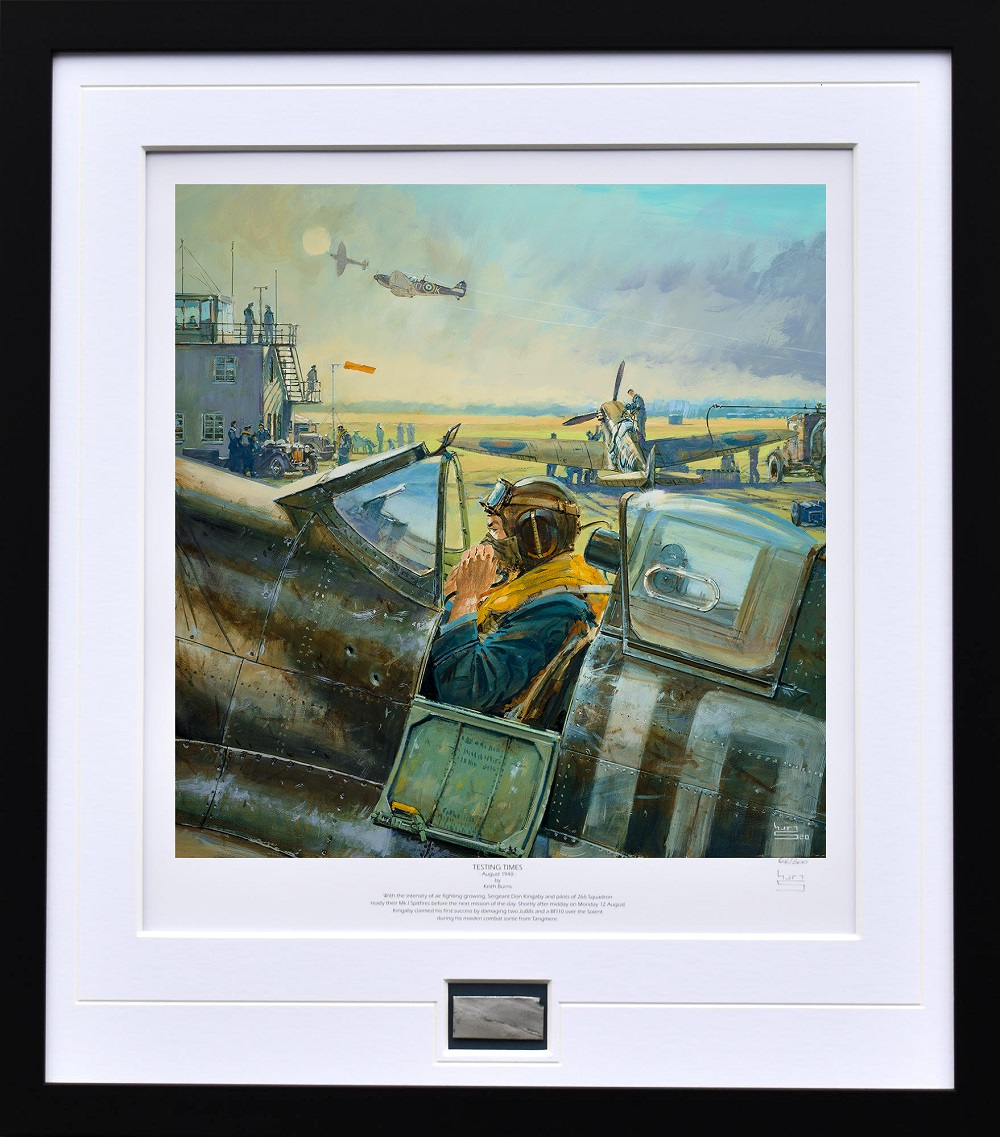 Framed to include an original fragment of WW2 Spitfire - CLICK HERE to find out more.
------------------------------