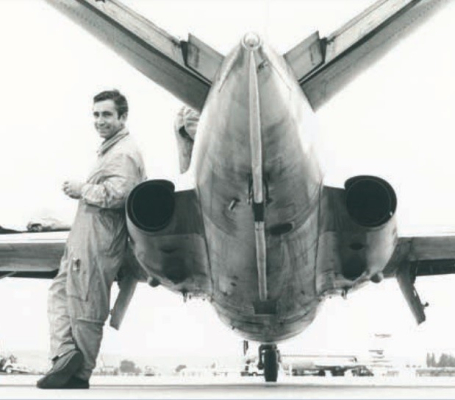 Heinz Krebs
Heinz Krebs lived in Southern Germany where he spent most of his free time either flying or painting. A passionate aviator, Heinz was a commercial and test pilot, as well as a flying instructor with more than 10,000 hours of flying time and almost 22,000 landings under his belt. He flew more than 80 different types of powered aircraft ranging from Piper Cubs to jet fighters and 39 different glider aircraft models.
But all his life he has had one other love besides his flying - fine arts, especially painting in oils. Drawing on years of life-long experiences of both subjects, Heinz's art conveys true portraits of flight, full of romance, action and drama.
He died unexpectedly in the year 2013 at the age of 83, however his originals, limited edition prints and other high quality collector's items are still sought-after all over the world!