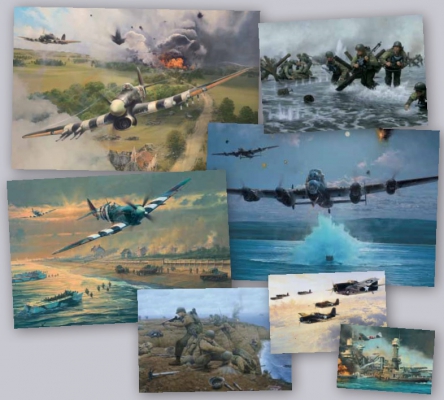 The Commemorative Card Collection
An exciting range of fine quality greetings cards reproduced from some of the most famous paintings of the major events of World War II.
Each card is reproduced in glorious high-definition colour on top quality art board, with brief, yet detailed, account of each painting printed on the reverse.
Each card is individually wrapped with matching envelope.